Matt Kenseth has lost his Joe Gibbs Racing NASCAR seat for 2018, amid suggestions he could be a stopgap solution for Hendrick Motorsports.
The 2003 Cup champion admitted at Kentucky Speedway on Friday that his JGR stint was ending after five seasons.
None of JGR's four drivers have won a Cup race so far in 2017, with 45-year-old Kenseth's last victory almost a year ago.
"As of today, I do not have a job for next year," said Kenseth.
"I certainly hope to still be racing.
"I think I've got some wins left in me, and hopefully I can race for championships, but right now my focus is on finishing up this year.
"It's been kind of a slow start. It hasn't been a good year at all, not nearly up to my standards or my team's standards."
Kenseth has been linked with a one-year deal at Hendrick, which would allow it to wait until 2019 before moving its 19-year-old protege William Byron up from the Xfinity Series – in which he is currently second behind veteran Elliott Sadler.
Hendrick has a vacancy next year due to Dale Earnhardt Jr's retirement, while Kasey Kahne's deal runs out after 2018.
It has already extended Jimmie Johnson and Chase Elliott's contracts.
Kenseth insisted he has nothing in place for next year yet.
"I haven't really worked on anything really hard [for 2018] but I do not think I will have the option to work at JGR next year, unfortunately," he said.
"I've really probably said too much about what I'm not doing next year, so I really don't have anything to say about what I am doing at this point."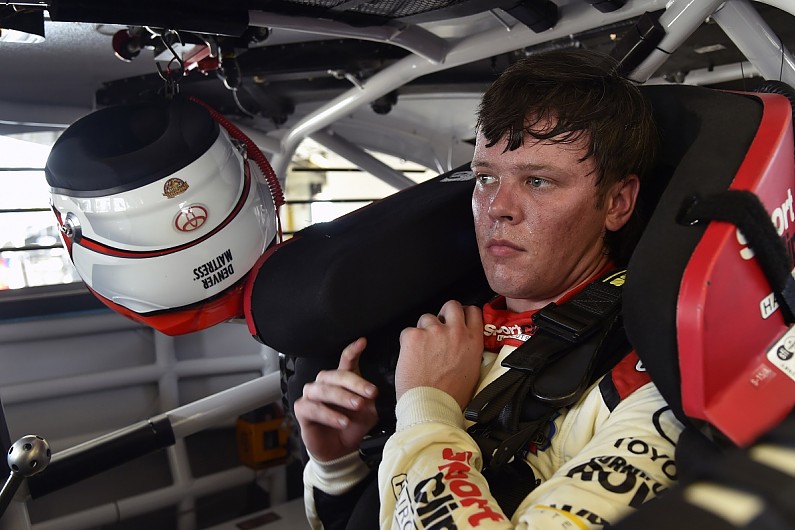 Erik Jones, a protege of JGR driver Kyle Busch, is expected to replace Kenseth next season.
The 21-year-old, who is racing for Furniture Row in his rookie season, had been coy about his 2018 plans when asked on Thursday.
"I don't know where I'm going to be yet," Jones said.
"They haven't let me know.
"I've been really happy at Furniture Row and it's been a steady group of guys over there that I think work really well together."